About APIC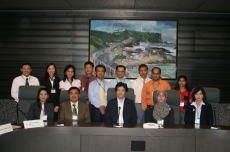 The Japan Institute of Invention and Innovation (JIII) was established in 1904 and has since continuously served as the center for the promotion of invention and dissemination of the industrial property system, thus leading to the encouragement of science and technology and the development of industry.
In 1996, the Japan Patent Office (JPO) entrusted JIII with the matter of human resource development in the area of industrial property rights. JIII then established the Asia-Pacific Industrial Property Center (APIC), which has cooperated in developing human resources in the Asia-Pacific region.
APIC also arranges IPR Seminars, which are sponsored by the JPO and organized by local governmental organs related to intellectual property, in order to provide follow up for alumni members. This is done in collaboration with alumni associations that have been organized by past program participants.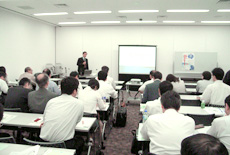 The Foreign Indusrial Property Counseling Office was established within APIC for consultations on Intellectual Property systems of other countries and how to make use of those systems, as well as consultations on counter-measures to infringement both inside and outside Japan. This Office also holds an annual seminar on the Intellectual Property Rights systems of other countries.
APIC offers sophisticated training programs derived from our experience and requests of past participants of training courses. APIC offers facilities that help training participants and long-term fellowship researchers to study and research, including ample training rooms and a library with more than 5,000 titles. This library is not only for use by trainees, but is open to the public as well.
HOME >
Asia-Pacific Industrial Property Center